Supe del trabajo de Melodie Perrault por las redes, me llamó mucho la atención su estilo de trazo y los personajes demoniacos de sus ilustraciones; así que decidí averiguar quién era ella, para hacer una nota sobre su arte y cuál fue mi sorpresa al descubrir que esta talentosa tatuadora canadiense, no sólo es creadora de ilustraciones originales, sino que ella en sí, es una obra de arte.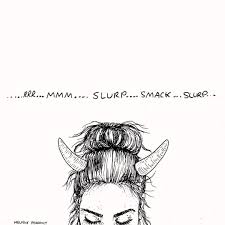 La bella Perrault inició su exploración creativa a través del tatuaje, para luego comenzar a explorar más en el tema de la ilustración y la gráfica, la cual ahora es plasmada en diversos objetos, adornados con sus frases personales como por ejemplo: "Smoke weed and masturbate".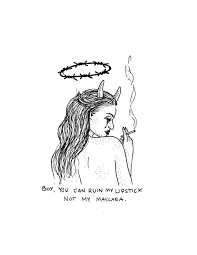 Con lápices, plumones y tintas negras, Melodie plasma imágenes eróticas inspiradas en su propia sexualidad, la cuál ha sido muy abierta desde la juventud, por eso no sorprende que uno de sus primeros trabajos haya sido en una sexshop y que en algún momento haya considerado convertirse en sexóloga. Por suerte para nosotros Perrault optó por el estudio de artes y diseño gráfico lo que nos permite apreciar hoy su trabajo.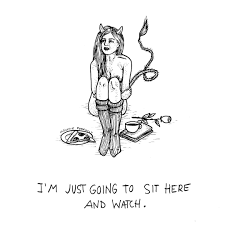 La bella tatuadora ha sido invitada a colaborar en proyectos íntimamente ligados al erotismo, tal es el caso de su participación como ilustradora en XConfessions de Ericka Lust, A Room With A View y Darkly Dreaming Dearblah.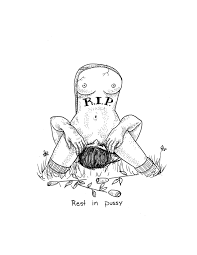 Pensaba mostrar solamente sus exquisitas ilustraciones, pero la verdad es que la libertad y belleza de Perrault me dejaron cautivada. La mayoría de su trabajo se exhibe en Instagram, donde al parecer, ella también es feliz de mostrarse a sí misma, así que por acá te dejo algo de su trabajo y un poco de ella para que la conozcas.